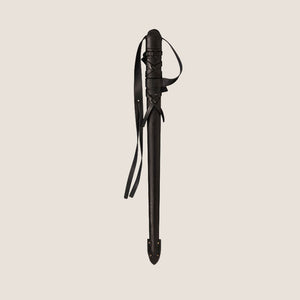 Authentic scabbard sheath
Sale price Price €205,00 Regular price
Our product of our authentic sword scabbard model range was preceded by a long period of design and research to present a product that simultaneously follows tradition and meets the expectations and challenges of the modern age.
This is how the following swords are made, using only traditional techniques combined with the finest ingredients, including vegetable tanned cowhide, the world's leading thread, Lin Cable , the limited copper accessories and special leather dyes.
Every scabbard has a unique internal wooden frame, which is manufactured from materials selected according to the size of the customer's sword, which ensures long-term durability.
We are proud that our scabbards have been used with satisfaction by our customers in over a hundred countries around the world.
As with custom made authentic sword scabbards, we are always open to individual ideas, whether it be a combination of different colors or metal accessories.
Perfect choice for Feders, one or two handed swords as well. 
Contact us at info@varjuco.com for more information. We will be happy to answer any questions you may have.